Funeral Live Streaming
Funeral Live Streaming: How Stream Event Services Can Help You Say Goodbye
Losing a loved one is never easy, and it can be especially difficult when you cannot attend their funeral in person. Fortunately, with funeral live streaming services, you can still be there to pay your respects and say goodbye. Stream Event Services offers a range of funeral live streaming options, including virtual funeral services, online funeral streaming, live streaming funeral ceremonies, funeral webcasting, funeral broadcast services, funeral videography, digital funeral services, and funeral live video. In this post, we'll explore how funeral live streaming can help you honor your loved one and say goodbye.
Virtual Funeral Services: Being There Even When You Can't
Virtual funeral services are a great way to participate in a funeral service even if you cannot attend in person. With Stream Event Services, you can watch the funeral service online, share memories and messages with other attendees, and support your loved ones from afar. This is especially valuable during times of travel restrictions or health concerns.
Online Funeral Streaming: A Convenient Way to Pay Your Respects
Online funeral streaming allows you to watch the funeral service from the comfort of your own home, at a time that works for you. You can still feel connected to your loved ones and the community while also respecting your own schedule and commitments.
Live Streaming Funeral Ceremonies: Sharing the Moment with Others
Live streaming funeral ceremonies allow you to share the moment with others who cannot attend in person. You can watch the funeral service together with friends and family members, even if you are physically separated by distance. This can help create a sense of unity and support during a difficult time.
Funeral Webcasting: Broadcasting the Service to a Wider Audience
Funeral webcasting allows you to broadcast the service to a wider audience, including those who cannot attend in person or who live far away. This can be especially meaningful for those who are unable to travel, but still want to be there to pay their respects.
Funeral Broadcast Services: Professionally Recorded and Streamed Services
Funeral broadcast services provide a professional and high-quality way to record and stream the funeral service. Stream Event Services offers funeral videography and digital funeral services, ensuring that the service is recorded and streamed with care and respect.
Funeral Live Video: A Lasting Tribute to Your Loved One
Funeral live video is a lasting tribute to your loved one, allowing you to revisit the service and the memories for years to come. You can share the video with others who could not attend, ensuring that everyone feels connected to the service and the memories.
Conclusion: Saying Goodbye with Funeral Live Streaming
In conclusion, funeral live streaming services are a valuable way to say goodbye to your loved ones, even when you cannot attend the funeral service in person. Stream Event Services offers a range of options, including virtual funeral services, online funeral streaming, live streaming funeral ceremonies, funeral webcasting, funeral broadcast services, funeral videography, digital funeral services, and funeral live video.
Contact Stream Event Services today to learn more about our funeral live streaming options and how we can help you say goodbye to your loved one.
What is a Funeral Live Stream?
A funeral Live Stream is where a funeral or memorial service is streamed (broadcasted) live over the internet. Using the latest technology, Stream Event Services can Live Stream your funeral service live via Zoom. It is a cost effective and practical solution to reach friends or relatives, interstate or overseas who are unable to attend the service.
FAQ'S
What are the main benefits of a Live Stream?
Funeral Live Streams let people see and hear the service and eulogies when it is not possible for them to attend. The savings on travel costs also make this a worthwhile consideration.
When friends or family are unable to attend your funeral service because they live in a nursing home, interstate or overseas or when they may have commitments that can not be changed, a funeral Live Stream is a logical alternative. Live Streaming your funeral enables absent mourners the opportunity to view and hear the funeral live from anywhere in the world for far less than the cost of travelling to the service.
How do I watch the Live Stream?
To watch the live stream, follow the Zoom link that has been provided to you by your funeral director. You can join the meeting 15 minutes before the live stream starts, enter the password and you are all set.
Please ensure your video and audio is muted/switched off, as it interferes with the other viewers experience. The live stream, will stream live at the advertised time.
Is my Funeral Stream Private?
Yes, your stream is private and can only be watched by the people who have the live stream details provided to you by your Funeral Director.
Keepsake Video
Stream Event Services have found recording a (Keepsake Video) for your family is something not everyone wants but many do. If you decide you would like a keepsake video memory of your service, your funeral director will have the details to forward the video for you to keep.
Procession Tribute
We are often asked to film the funeral procession as it makes its way to the church or crematorium. This is a wonderful way to honour someone's life.
What Our Customers Say About Our Service
Dear Paul,
We have received a lovely email in from the family thanking us and yourselves for Wednesday and they have asked us to pass on their thanks to you:
Thanks also for sending the recording through, I saw the guy who was operating the recording afterwards to thank him for his service and expertise as we are also so grateful that our relatives and mums friends who couldn't be there were still able to join remotely. I understand from what some have fed back that the live stream came through very clearly. Please do also pass on our thanks to them for this.

Thank you again.
Kindest regards,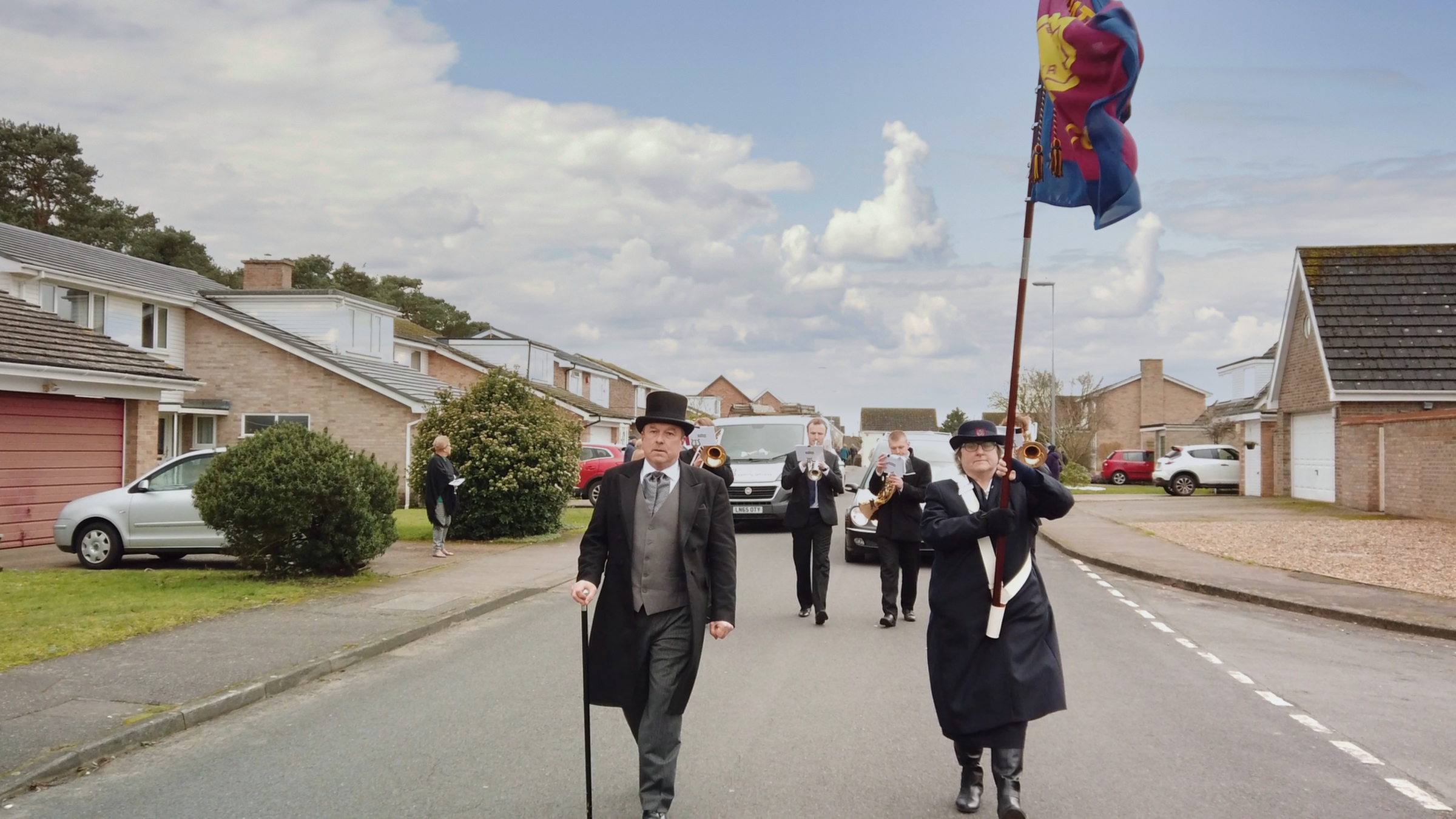 email: streameventservices(at)gmail.com