Funeral Live Streaming
Funerals are an emotional drain on everyone, being involved can help.
We can stream your funeral from the church, also the burial site or crematorium, so everyone can watch and feel included. We live stream to Zoom or YouTube & stream event services website. Your funeral stream is hidden behind a password which you will have to give out to people who you allow to view the service. The stream will be live 15mins before the service starts giving you a chance to log on to Zoom and settle down.
Before the service...
Through the Stream –  users can listen to music & photo tributes.
After the service...
Whilst many are happy to use a funeral as closure, others prefer to keep the memory alive with our 28-day watch-again with a copy to keep on DVD, Blu-ray, or USB stick.
Our public streaming package comes with unlimited viewers which is ideal for any event that wishes to grow its audience. Additionally, we can stream to Zoom, YouTube, Facebook.
Professional unobtrusive recording and streaming at funerals. Coverage can include wakes, ceremonies, service, cemetery. We also provide loop videos for memorial services
Live Event Streaming Gets Everyone Involved
Face to face is the best form of communication, and this is the next best option. [Live
streaming] creates a sense of inclusion and connection that's difficult to replicate
through other forms of communication.
Procession Tribute
We do get asked to video the funeral procession leading to the church or crematorium. This is a perfect tribute to celebrate life.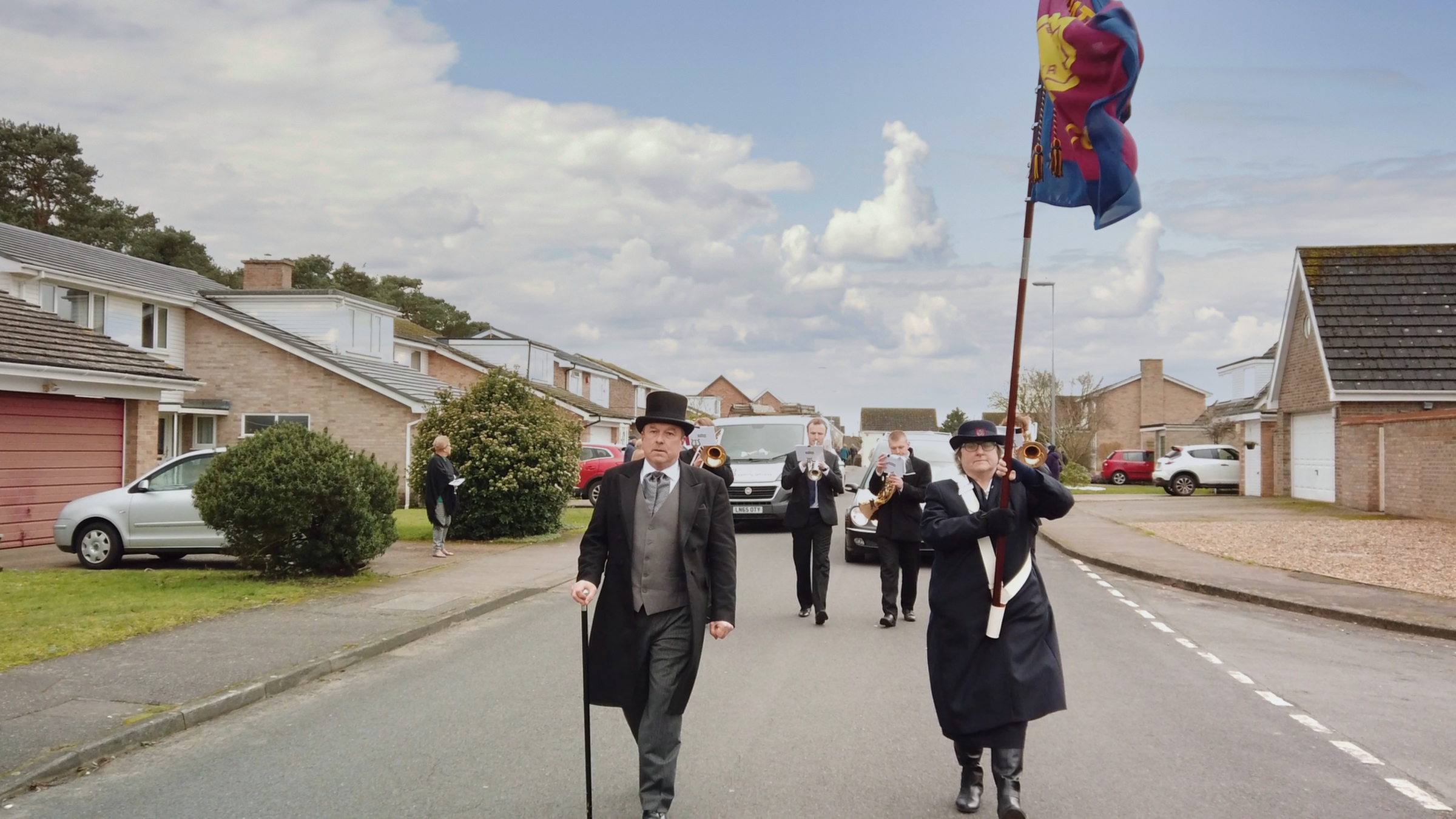 Need help? Book a call at a time to suit your schedule
Contact us or leave a message, it's up to you.